Chloe, Year 2
Obviously, after year1, comes year2. I'm really late in putting this up, so some of the pictures are more recent. She is now over 2 and a half. She is filled with energy, smiles, and happiness. Talking, walking, running, the whole 9 yards. It's winter now, so she is staying indoors alot unfortunately.
Some highlights of the past year:
Hiding. Everywhere. Even behind a magazine.

Watching Pooh, Toy Story, or Ice Age, while munching popcorn.

Our trip to California, to see my brother, his wife and kids.

The parade at Disneyland.

Olives, which are only to be eaten after being firmly seated on your fingertips. All ten of them.

Finding out her expected height will be about 5'10. Watch out Julie!

Memorizing every word to Dr. Zeuss' Horton Hears a Who.
There's alot of pictures. Make sure you see the last one.
Can you guess the holiday?
After a tough day in the snow.
Warmer weather, in Florida.
The costumed mooed when you pressed the nose. She still wears it.
Chloe + Cousin Brady + Plastic Pancake = Mad Stampede
Cousin Kendall, the family princess.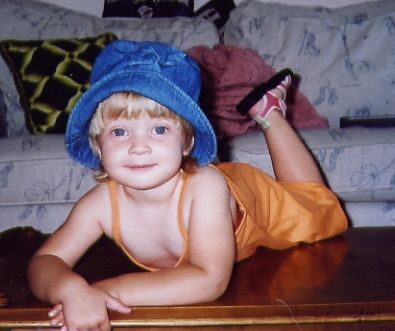 Lounging around after her birthday.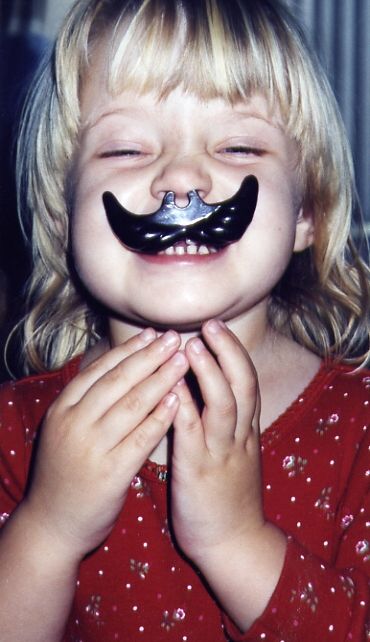 Mr. Potato Head is not amused.